Organiser sign-in
Class/event Organisers are responsible for organising the classroom session or event. This could be someone in an administrative role organising a class/event or someone delivering the session such as a facilitator, presenter, teacher or trainer.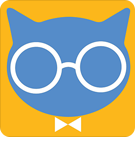 Start free trial
We want you to use CAT to find out if it is right for your organisation.
Your CAT Organiser free trial allows you to create up to 10 class/event QR codes.
Your organisation would need to pay for one of our Subscriptions if you decided to use CAT after your free trial.
Your application for a free trial will be rejected if you do not provide your work email address, work telephone, job title and organisation.
Sign up here.